Whether you're a smartphone lover or an avid gamer, this festive season can be special for you with these cool tech gadgets. Have a look at the list of amazing gift ideas this festive season.
Gear S2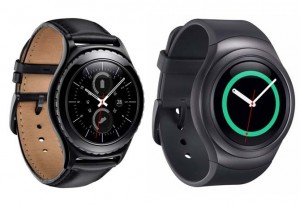 – If you're punctual and are constantly connected, Samsung's latest watch, the Gear S2 can be your pick in this season. The watch is compatible with Android. It comes with features like NumberSynch which allows the users to make and receive calls and text messages as well. Its estimated cost is $99 with a 2-year contract.
Xiaomi Mi4i
– Powered by the Snapdragon 64-bit Octa-core processor, an impressive 5-inch full HD display, and 2GB of RAM, the smartphone Mi4i by Xiaomi is a force to be reckoned with. It could be a great gift for the smartphone users. Photography fans would be pleased with its 13MP rear camera and 5MP front-facing camera for selfie lovers. These specs mean better quality images even under dim lighting conditions.
TrackR
– If you've a nasty habit of misplacing and losing things, this one can change your life! As its name suggest, the TrackR can help such forgetful  from happening through a GPS system. This tracking device comes as a "keychain" that can be fastened to items like wallets, bags and pet collars. Isn't it amazing?
Still waiting?? Go get your best pick!!
This Guest Post is posted by Ng Wei Khang, CEO at Apixel IT Support. Ng Wei Khang started Apixel IT Support in 2004 with one goal in mind and that is to deliver high quality IT Support and Customer Support services in Singapore.